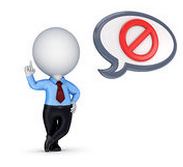 Terms and Conditions
In order to meet our standard terms & conditions, all clients must make the following declaration:
1. Authority to Obtain Information from IR
I give authority to My Tax Help trading as Adminguru to link my Inland Revenue number to their Agency.
I give authority for My Tax Help trading as Adminguru to act as my tax agent for the purpose of preparation of my tax returns or Personal Tax Summary until I notify them otherwise.
I understand that this gives My Tax Help trading as Adminguru the following authorities:
To obtain information from Inland Revenue in regards to my tax types and returns or Personal Tax Summary by the following methods: telephone, info express, internet, E Services, face to face and fax.

If I already have a tax agent, the process of linking with My Tax Help trading as Adminguru will result in my being delinked from my previous tax agent.

To sign tax returns and confirm Personal Tax Summary's on my behalf
2. Fee Structure
All fees are payable in advance, and are due on receipt of invoice.
No work or returns/refund information will be commenced or released until the invoice is paid in full.
3. I.D. Verification
I agree that My Tax Help trading as Adminguru has permission to verify my identify by receiving photo ID, using address verification or NZ Drivers Licence verification.
I also agree that the information provided on my application is true and correct and I am who I say I am.
Privacy Act 1993
The information we obtain during this process is subject to confidentiality requirements over and above our obligations to you under the Privacy Act 1993. My Tax Help trading as Adminguru will not disclose that information to any other party without your consent, except as required by law. Exceptions are to verify your identity with Veda NZ/NZ Driver licensing check or to update your records with the IRD.
DISCLAIMER OF LIABILITY: My Tax Help trading as Adminguru has not audited or reviewed the information that you have provided. My Tax Help trading as Adminguru rely on the information submitted by you and supplied to us by Inland Revenue. My Tax Help trading as Adminguru therefore does not accept responsibility or liability for the accuracy of the material from which your returns or PTS's are prepared. Neither we nor any of our employees accept any responsibility for the reliability, accuracy or completeness of compiled financial information nor do we accept any liability of any kind whatsoever, including liability by reason of negligence, to any person for losses incurred as a result of placing reliance on the compiled financial information. You are solely responsible for the information contained in the returns.